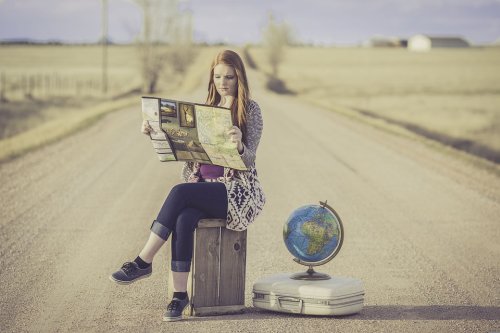 With Canada having dropped all covid related entry requirements for all visitors on October 1st, I thought I'd take a look at some of the metrics for how 'back to normal' travel is for Canadians overall.
2019 is the standard by which travel normality is judged.


Ease of Returning to Canada: 10 / 10
As of October 1st, entering Canada is back to the way it was in 2019 for all travellers.
All travellers entering Canada by land or air will no longer have to:
- use ArriveCAN
- undergo random testing
- provide proof of vaccination
- undergo pre-arrival testing
- carry out covid related quarantine/isolation
- wear masks on planes and trains.
Cruise measures will also be lifted. Travellers will no longer be required to have pre-board tests, be vaccinated, or use ArriveCAN.


Ease of Entering Other Countries: 5 / 10
As of late September, roughly half (50%) of the world's countries have dropped all covid related entry requirements, for everyone.
Meaning that entering those countries is identical to the way it was in 2019, for all visitors.
Europe leads the way with close to 100% of their countries being back to their 2019 entry rules for all visitors.
Central America is 71% of the way there.
North America: 66%
Caribbean: 60%
The Middle East: 57%
Southeast Asia: 36%
South America: 17%
Africa: 15%
East Asia: 0%
Most significantly for Canadians, the U.S. has not yet returned to 2019 entry rules (adults still require proof of vaccination when entering by land or air, even for connecting flights).


Airport Traffic Levels in Canada: 8 / 10
September 2022 traffic levels at Canadian airports will end up at 88% of September 2019 traffic levels.
This number jumped dramatically between February and June, from 41% to 82%. And we all saw the impact that had as our airports and airlines struggled to handle the demand. (This was not just Canada, the U.S. and Europe had the same problems).
In July and August the increase slowed to about 2-3% per month and gave everyone involved a chance to catch their breath.
At their current pace, airport traffic levels will be back to 2019 levels by early 2023.


Airport Wait Times: 7.5 / 10
The media did an impressive job of scaring us Canadians into thinking that every Canadian airport was in shambles ('chaos!' being their favourite descriptor) between April and the summer.
The reality is that Toronto (YYZ) would have scored a 1 out of 10 on this metric back then and genuinely deserved it. The rest of the airports in the country would have scored somewhere between 6 and 8.
Since that time things have improved a quite a bit at YYZ. I'll give them a 6, and the rest of the country a 9, for an average score of 7.5.



Seat Capacity & Route Availability Worldwide: 9 / 10
The number of seats available for purchase reflects a few things:
- the current and projected level of demand for travel
- airport traffic levels
- the number of routes that have been restored by the airlines, and the frequency of flights
It's a pretty decent gauge of how travel is doing overall, on both the supply and demand side of the equation.


In October of 2019 there were 494 million airline seats available worldwide for purchase.
In October of 2022 there will be 451 million airline seats available worldwide for purchase (91% of 2019 levels).
For November 2022 however it is projected that this number will drop to 85% of November 2019 levels.


Regions like Europe & The Middle East are back to operating at about 90% of normal seat capacity. North America is 94%.
Some regions like Central America and Central Asia actually have *more* seats for sale than they did in 2019.


East Asia, Southeast Asia, and Southern Africa are the 3 regions with the longest way to go, as they are only back to about 66% of normal.
Japan opening back up, and Thailand dropping all of their entry restrictions will certainly help with recovery in these regions.
China's never-ending lockdowns are the major factor keeping East Asia and Southeast Asia from recovery.


Ease of Getting or Renewing a Passport: 3 / 10
Back in 2019 it took approximately 10-20 business days to renew a passport.
Currently, Service Canada is claiming that 79 percent of Canadians who apply for a passport currently receive their passport within 40 business days.
Realistically, I estimate it's taking many people closer to 60-80 business days.


Price of Airfare: 6 / 10
Back in April/May I would have scored this as a 3 at best, with nearly *every* route becoming more expensive, and no great prices to *anywhere*.
But things have improved a bit since then, with the airlines offering up the occasional great deal to destinations in the U.S., Europe, South America, and even Asia that are pretty similar to pre-pandemic deals.


Overall Score: 7 / 10