Does paying for seat selection lower my chance of getting bumped from a flight?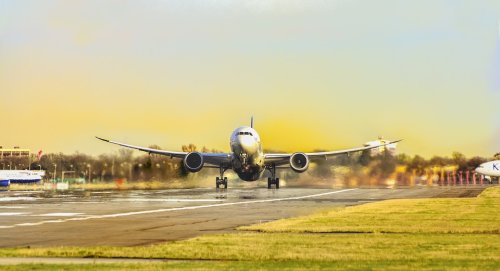 "I'm wondering what happens if I don't pay for a seat ... I am booking a flight with Air Canada and seats have gone up to $44.00 each way. That seems outrageous to me! If I am willing to sit in a middle seat can I just not book one? Or do I risk getting bumped?"


The first thing to consider: your odds of being bumped at all
If we take a look at the statistics for U.S. airlines from the U.S. Air Travel Consumer Report for the 4th quarter of 2021 (see page 41), here's how it breaks down...
Total number of passengers flown: 187,763,441
(over 187 *million*. Let it sink in as to how large a number that is. 5 times the population of Canada)
Total number of passengers who were voluntarily bumped: 60,540
Total number of passengers who were involuntarily bumped: 4,380
So *even* if we make the assumption that the airlines love to bump the customers that haven't paid for seat selection first, the statistics tell us it still would not be a smart decision to pay for seat selection based purely on that fear alone. (You might have other great reasons for wanting to pay for seat selection, but this isn't one of them). You may as well pay for personal lightning strike insurance while you're at it.
And yes, this is U.S. airline data (I couldn't find any for Canadian airlines). I'm guessing it would not be drastically different. But if you have a look at page 41, it does break down the numbers by codeshare partners for United Airlines and Delta (which would include Air Canada and WestJet here in Canada).
United Airlines codeshare partners had 23 involuntary bumps out of 9.3 million passengers flown. Delta codeshare partners had just 2 involuntary bumps out of 7.9 million passengers flown!


Okay, putting aside the extremely low odds, how do the airlines actually decide who to bump ?
It is true that most airlines have what is known as an IDB policy (involuntary denied boarding policy) that prioritizes bumping passengers without a seat assignment first.
When you pay for seat selection upfront you are assigned a seat.
However, even if you haven't paid for seat selection you are still assigned a seat (for free) by checking in 24 hours (or less) before your flight.
The passengers that didn't pay for seat selection *and* forgot to check in, and therefore have not ever been assigned a seat would be the most at risk of being involuntarily bumped.
Failing that, the airlines might use other metrics to determine who the unlucky passenger is, such as 'last to check in'.
People That Liked This Page Also Liked:
| | |
| --- | --- |
| | You may also want to check out pages that were tagged with: |
| | |
Be The First To Know About The Next Amazing Deal!
Head to the
Ydeals Alerts Page
where you can choose to be notified by e-mail, Facebook, Twitter, or RSS Feed the moment an amazing travel deal from your city is found.
Setting up alerts allows you to be one of the first to see a new deal, before it sells out.
And don't worry, alerts are only sent when it's truly an amazing deal.
Like Our Site? Follow Us!
Comments from Facebookers
Comments from Everyone Else