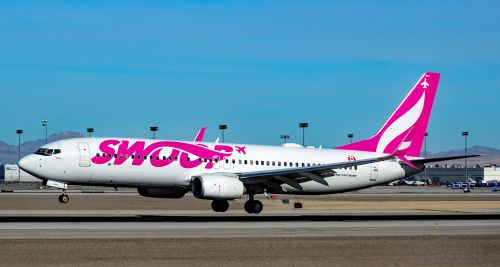 As you can imagine, the airlines are going through a tough time right now. Worldwide, they're projected to lose $113 billion in 2020.
Swoop has released a promo code, with the following offer, when booking 2 tickets:
- pay the normal price for the first fare (base fare + taxes & fees)
- pay only the taxes and fees for the second fare
If you're booking for 4 or 6 passengers, every 2nd fare will have the base fare removed from the price.
Overall I'd say on Swoop's more expensive routes, you're likely saving about $25-$50 per passenger off the usual prices. On some of their routes the base fare is often already really low, so you're not saving a ton on those.
There could be some pretty great prices (see below for routes I would look at). As far as I can tell, Swoop hasn't done anything too sneaky, like raising their fares before releasing this code.


How to use this code
1. Go to the Swoop website
2. Search for a flight. You need to search for a flight first, before entering the promo code.
3. In the box that says: 'Have a promo code?' - Enter the following promo code: BOGOBASE


Promo code terms & conditions:
Origins & Destinations: all of them
Book-by Period: March 6, 2020 11:00 AM MT – March 12, 11:59 PM MT
Travel Period: March 7 – May 7, 2020
Blackouts: No blackouts
Number of codes available: 2000


Routes I would look at for some potentially great prices
Abbotsford, BC to: Mazatlan or Puerto Vallarta, Mexico (particularly in April)
Edmonton to: Mazatlan or Los Cabos, Mexico (particularly in April)
Winnipeg to: Fort Lauderdale, Tampa, or Orlando, Florida or Las Vegas
Hamilton to: Cancun or Puerto Vallarta, Mexico (particularly in April)